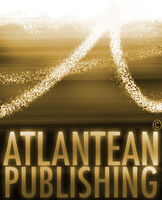 Today, we meet multitalented DJ Tyrer, the person behind UK small press
Atlantean Publishing
as well as the driving force behind
The Yellow Site
, the
King In Yellow
wiki. He also figures prominently in the
sold-ou
t
Sorcery and Sanctity: A Homage to Arthur Machen
, coming out in late October from Hieroglyphic Press.
He is also the author of "An Echo of Samhain", one of the stories in
All Hallows' Evil
.
All Hallows' Evil
is now available in
print
and
Kindle
format. We're also doing a
giveaway on Goodreads
.
Q. In "An Echo of Samhain" the crime and its investigation are both supernatural in nature. I'm curious about the magical system. Did you draw from actual practices, magic in popular entertainment, other sources..?
The magic system behind "An Echo of Samhain" is intended to evoke the feel of real-world occult and folkloric beliefs, although I have drawn inspiration from those sorts of fiction that are closest to it, mainly horror and the magic of the
Shadowrun
setting. Although there is a lot of fun to be had with the sort of fantasy settings where wizards can toss around fireballs, I've always be most drawn to the idea of a wizard as a manipulator and magic as something that is difficult to use and comes with a price, rather than something that can be tossed around casually and on a whim.
Q. Tell us more about The Yellow Site.
I became involved with
The Yellow Site
, a wiki of anything and everything to do with the Yellow or Carcosa Mythos inspired by the works of
Ambrose Bierce
and
Robert W. Chambers
, after editing a small press anthology of "King In Yellow" fiction and poetry. My involvement spiralled from there and I ended up, entirely unplanned, as the major driving force behind the site (although, as a wiki, anyone is free to work on it) due to the feedback nature of the process – the more I added, the more topics I realised needed to be added. Even though there is still a great deal more work to be added and the project, by its nature, is open-ended, I believe that it is currently the most comprehensive collection of information on this sub-genre.
Q. Who is your favorite author (I could take a guess) and what really strikes you about their work?
In terms of the authors who have most impacted my writing and dominated my time, Chambers is, of course, there at the head of the list, along with the other greats of weird fiction such as Lovecraft, Machen and Clark Ashton Smith. There is something about the dream-like ambiguity of Chambers' "
The King In Yellow
" that bewitches me. I suppose it is the desire of the mind to impose order even on the most nebulous of things. There are an infinite number of stories that could be told from that same basic template, each interpreting the source material quite differently.
Q. What is your current project?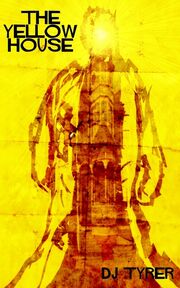 I've just finished writing my second "King In Yellow"-inspired novella (the first, "The Yellow House", was released in a limited edition that received some amazingly positive feedback) and am currently in the midst of submitting short stories to a variety of anthologies, both on spec and by request.
Q. What was the first story you wrote? Did you try to publish it?
What I regard as my first 'proper' completed story was "The Legend of Harley", a horror story that I first wrote in my early teens, then reworked in 1996 (according to my records). I included it in an early issue of Monomyth in 1999 and it has been republished since (and there is even a heavily reworked and expanded version of the legend currently under consideration for an anthology at the moment). The location of the story, Harley's Mount, and its environs have gone on to feature in a number of published and unpublished poems and stories, even an article on conlanging. In fact, around 1995/96, I wrote an as-yet-unpublished novel set on The Mount (recently rewritten), which, by coincidence, was the first appearance in my fiction of Paul Starling, who features in "An Echo of Samhain".
Thanks for talking to us today!
Learn more about DJ Tyrer via his personal blog at
http://djtyrer.blogspot.co.uk/
, and check out
The Yellow Site
if you're a Chambers fan.